Welcome to Animal Clinic of Willow Springs
Your Veterinarian in Willow Springs, MO
Call us at 417-469-3930
The doctors and staff at Talburt Animal Health Center are proud to announce they are now offering the same excellent service at our second location in Willow Springs!
If you live in West Plains or the surrounding areas in Missouri, then you have chosen the perfect site to find a veterinarian. Dr. Steve Talburt and Dr. Wes Gunter are licensed veterinarians, providing veterinary care for dogs, cats, birds and other pets. Your pet's health and well-being is very important to the doctors and staff of Animal Clinic of Willow Springs and every step is taken to offer your pet the best possible care.
Please visit us today!
2723 State Route 76
Willow Springs, MO 65793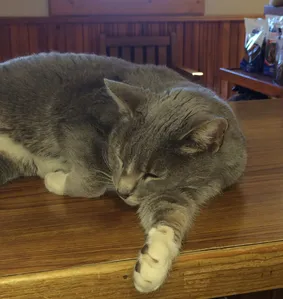 For Emergencies
Animal Clinic of Willow Springs provides after-hour emergency services for our regular patients. You can be at ease in knowing that a licensed veterinarian is available to attend to your pets should a medical need arise. Our clinic phone is forwarded to an answering service or directly to the veterinarian on call during hours the clinic is closed. Just call 417-469-3930. If the phone is not answered immediately, please leave a message and your call will be returned as quickly as possible.

We regret that we are not able to provide after-hours emergency care for patients that we have not seen within the past 12 month.